Do you need an investor and partner?
— WE LIKE TO WORK WITH YOU —
Ava Venture partners and invests in the world's institutions and governments most enhanced ideas and products to enhance equity on a global scale. We don't believe in guesswork. Research, analytics and insights from the world's most knowledgeable sources and experts are involved in every engagement, and our partnership is designed to deliver concrete, measurable results.
Ava Venture works closely with existing management teams, developers and asset managers to identify appropriate investment opportunities, with few requirements except for positive cash flow. It is this strategy that allows AVA Venture to successfully invest globally across asset classes.
Additionally our highly experienced team brings together the disciplines of government and public/private enterprises including investor and public relations, to assist with an integrated approach to provide an unparalleled strategic partnership and operational support around the world.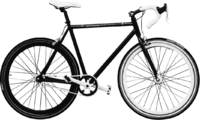 We will get your company ready for the next adventure
— TAKE YOUR IDEAS WITH US TO THE NEXT LEVEL —


— OUR STORY STARTS HERE —
Like a bike ride a company starts from an idea and becomes reality. We invest with you to create the future.