We believe in you and your company
— OUR BELIEF —
WE ARE HERE FOR THE LONG TERM
AVA Venture takes a long-term, value-oriented view. We prefer to build together for the greater good of our
common shareholders as well as stakeholders. Depending on the opportunity and asset class, AVA Venture is prepared to invest in any transaction with its knowledge, hard capital or other cooperative endeavor. If we do business in dierent parts of the world, we want to work with local stakeholders as well as re-invest the profits within their community.
AVA Ventures works closely with existing management teams, developers and asset managers to identify appropriate investment opportunities, with few requirements except for positive cash flow. It is this strategy that allows AVA Venture to successfully invest globally across asset classes.
Our experise rely in Energy, Research, Agriculture, Innovation, Real Estate and Investments.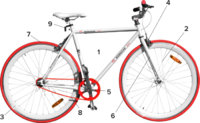 1. Trust
2. Expertise
3. Rational

7. Dilligence
8. Persistence
9. Courage
We are here for you
— 24/7 —
Contact us to discuss potential investment opportunities.